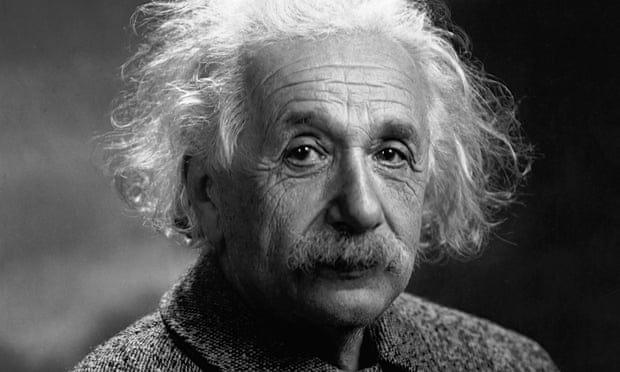 It was Albert Einstein's birthday yesterday. If he was still alive he would be 143!! For me Albert Einstein was the archetypal mad professor with the wild white hair, the grumpy face and that he did some amazing scientific things.
This morning I was reading an article about him and this open paragraph struck me.
Albert Einstein was allergic to authoritarians. His dislike of dogma, playful nature, and ability to constructively concentrate let him visualize unorthodox ways the universe might operate. Some of these proved to be true. Daydreaming his way to deeper understandings was his superpower. It can be ours, too.

https://www.space.com/albert-einstein-social-justice-modern-world
"Daydreaming his way to deeper understandings was his superpower. It can be ours too" I know that in this article it probably means in scientific discovery but to me we need that deeper understanding in so many things in our world today – with Russia and Ukraine, with global warming/climate change, world poverty, racism, sexism, wars, hate, etc. As we pray do we just pray peace or do we daydream to deeper understandings of what the solution could be.?
As a creative person it made me wonder how often I stick to the status quo not being will or able to daydream to a deeper understanding. Not being able to write to a deeper understanding.
Ok so I'm not going to do some of the amazing things that Einstein did but I can daydream to deeper understandings and from there I can pray in deeper understandings. When things settle between Russia, Ukraine and the rest of the world do we want it to go back to the status quo or do we want a deeper understanding of peace, of the whys of the war, of the whole situation?
Actually this phrase "daydreaming of a deeper understanding" fits in with my prayers this morning which were for the "wounded Russia bear". So now I will add to what came to me this morning and pray in deeper.
But also we can all take this into our personal lives. I'm sure few of us have perfect personal lives but to know that I could "daydream to a deeper understanding" of my life, of my next steps in my life, in the situations within my family, my friends, my town, etc is exciting and to me continues my thoughts on Praising when Life Is Not Fair and going onwards from there.
So let's keep away from the herd mentality, keep away from dogma, be playful and remember that daydreaming isn't just for children, but that it could change our understanding of our world.