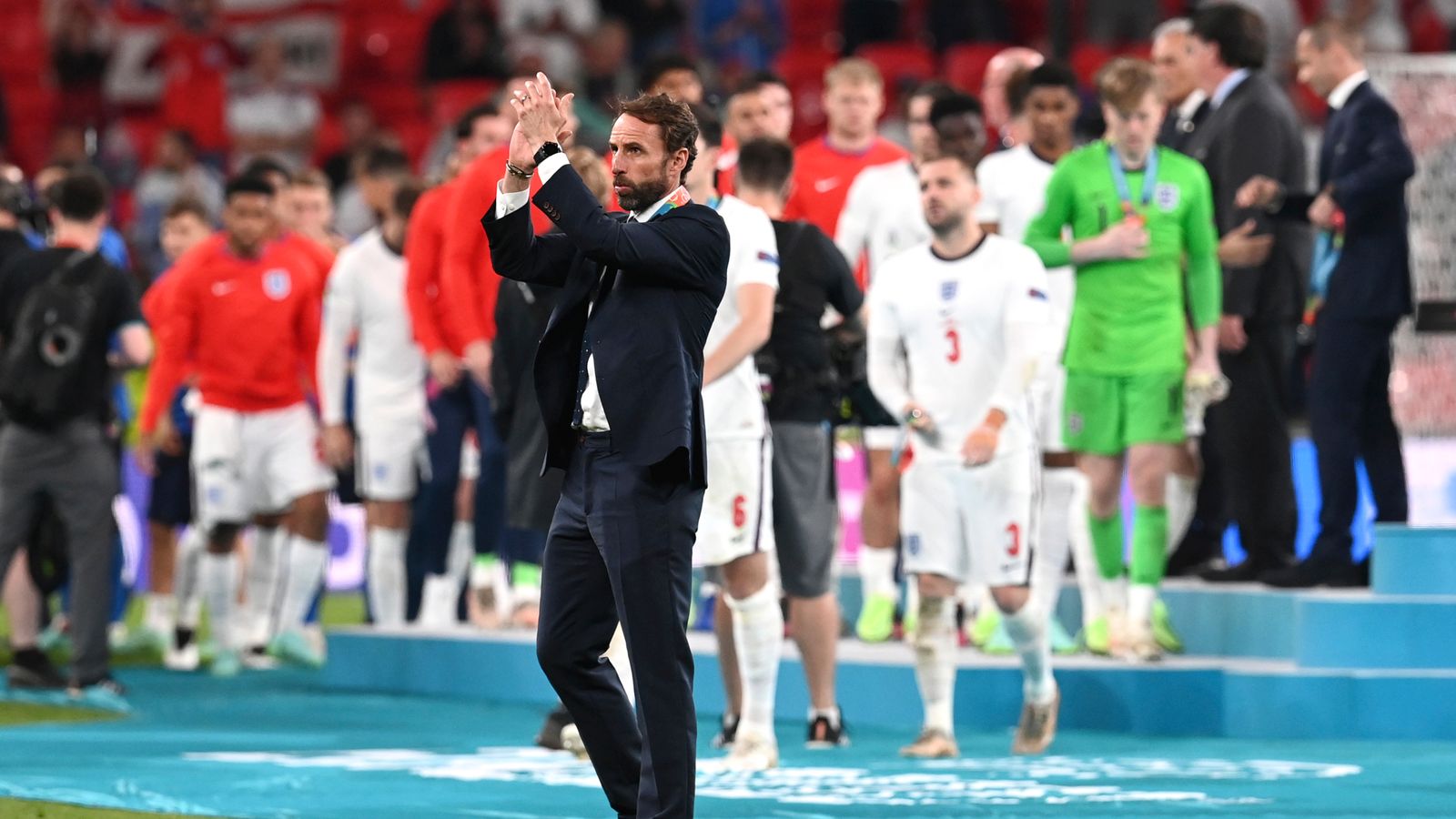 I have loved reading the headlines this morning of how the UK has responded to England's defeat to Italy in the Euros last night. Every paper I have seen talks with pride about their team and how they did so well and were in the end beaten by a better team. It isn't often I can say it but I would say England claimed a victory in its defeat but the way the media in this country have stood beside them. There is so much negativity and running down of people who are doing their best that this reporting of a defeat has been done so so well.
I did stay up till gone 11pm to watch it. I'm not a regular football watcher but I do love finals. I remember when my son was young we used to get the charts from the paper for either Euros or World Cup and use it as a bit of a maths lesson, and also to add to the involvement in the event. I might just get a chart for the World cup next year to be involved.
My involvement this year came about because I went to spend two days with a friend in Brighton – which included the excitement of going on the train for the first time in years and using my senior railcard, which was also a big bonus. And by the way I found the trains very calm, not overly busy and I felt Covid safe the whole time.
England lost because of not being able to score enough goals in the penalty shoot out at the end. A very long well played game!
As I led in bed wondering what, if any, prophetic signs could be taken from the game. I got to wondering about what was being said in the "heavenlies" about why it was that it was the two young men who had been substituted in at the end of extra time that were the ones who missed the goals. [This is no inditement on Rashford and Sancho who are great players] What came to me was how often we bring in young people into a project or a team who have not been involved with the sweat and graft of the main event and expect them to perform to the same standard as those who have been in for the long haul.
I can think of many church projects where older people have slogged through and worked hard at but then get told to stand down to let younger people take over. These older people then have to support the younger people who have usurped them. I have heard of many businesses where things have slogged on for a long time then a younger manager is brought in to take over to finish it. Now one can become a business manager straight from university. There is no need to do the sweat and graft of making one's way up through the ranks of the company, of learning how other parts work. Do we need to be careful not to expect too much from our young people, not to expect them to finish for us? I am proud to be part of a project with Youthshedz Cymru in which we are encouraging the young people to run with a project exploring their own issues, but as older people we are standing with them not pushing them in front of us. We are not expecting them to do what we would not stand with them to do. So let us be wise and not expect young people to finish the job, not expect them to join something they haven't been invested in from the beginning.
I reiterate I am not saying Southgate made the wrong decision or that the two young footballers weren't invested. This is just what I felt was being said in the prophetic. I think, like the newspapers today, that England did an awesome job, that it was a match worth watching. And I will definitely be there expectantly to see how they perform in the World Cup – along with Wales too!
England's football team, all the players and Gareth Southgate were definitely something to be proud of and very much can claim a victory even in their defeat – and perhaps that is for another blog??